JayLab Pro Fermented Turmeric With Enhanced Absorption
3-Step Enhanced Absorption Process To Lower Inflammation
Fermented Turmeric 1 Bottle
Special Price:
$44.95 Per Bottle
You save $0.00
Add to Cart
Fermented Turmeric 6 Bottles
Special Price:
$39.95 Per Bottle
You save $30.00
Add to Cart
Fermented Turmeric 3 Bottles
Special Price:
$42.32 Per Bottle
You save $7.90
Add to Cart
For Men and Women Constantly In Pain, Find Out How:


"You Can Feel Better Than You Have In Years!"

This 4,196-Year Old Flowering "Inflammation-Killing" Plant Soothes Aches, Alleviates Muscle Pain, And Boosts Your Mood And Energy Levels.


The status of your health is currently threatened. Not by guns, famine, or warfare, but by a silent, but very deadly killer.
Inflammation.

According to the WHO, chronic inflammation is the biggest threat to human health. It's projected to increase in the next 30 years, leading to:
Heart disease

Diabetes

Arthritis

Age-related brain disorders

Chronic obstructive pulmonary disease

Allergies

Even cancer
This is why controlling chronic inflammation is mandatory for a long, healthy life.

I promise, in the next few minutes I will show you a unique way to lower inflammation...

And reduce the severity of inflammatory diseases.

But first, let me explain how this product has helped someone very close to me.

Ruth, a close friend of my family, is like a grandmother to my kids. She's been a part of our life since I can remember.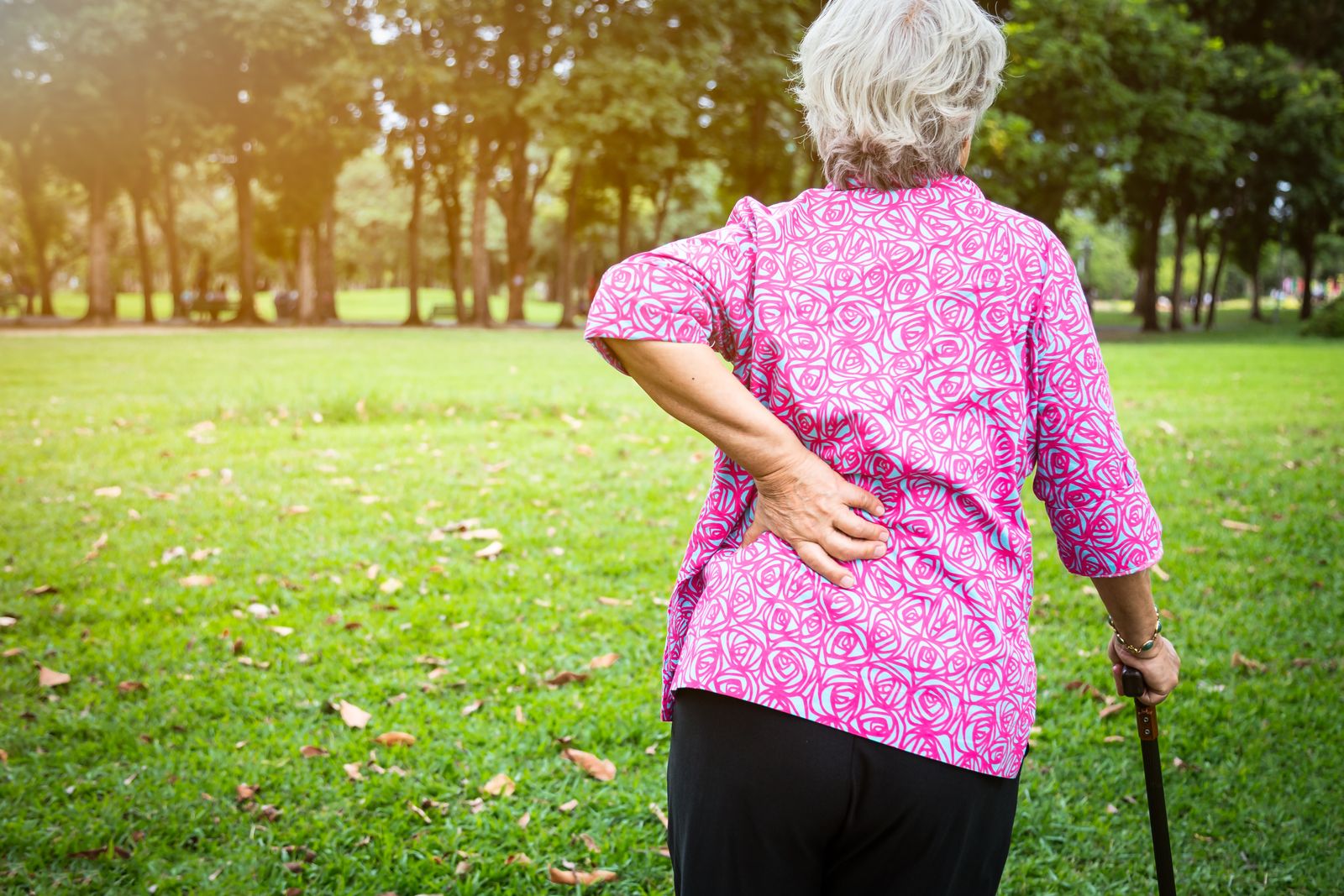 But over the years, age started to take a toll on her hips. One day, she was out for a walk, and couldn't make it up a hill, because of the pain in her hips.

It took everything she had to finish the walk and collapse in her favorite chair. That night, she didn't sleep very well—and to be honest, she can't remember the last time she had a good night's sleep.

She can never find a comfortable place to sleep, due to the unbearable pain in her hips and lower back.

She didn't know what to do. She talked to her doctor, who recommended surgery. But she felt like she was "too old" to have the surgery, so it wasn't an option.

She was either going to live out the rest of her days in pain…

…or continue to take over-the-counter pain relief medications.

After hearing her story, I knew there had to be a better way. And there was.

This all-natural remedy was exactly what the doctor ordered. Not only did she experience less pain and stiffness in her hips…

She was able to find her favorite sleeping spot once again—allowing her to get a good night's sleep.

After only a week, she noticed less pain, and she found walking to be more enjoyable.

Now, before I reveal what worked for Ruth—and thousands of other people—I first must clarify one thing:

I can't guarantee it will solve everything you're dealing with.

But:

If you're currently suffering from joint pain…

Or if you have other health issues, like Ruth, and want some relief…

Or you want to feel like you're doing something more to protect your health…

Then this may what you've been looking for.

Before I go any further, let me introduce myself: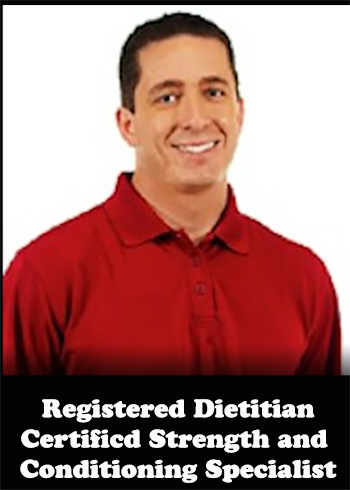 Some of you may know me already, but for those who don't, my name is Jayson Hunter. I am a Registered Dietitian and the Owner of JayLab Pro Nutrition. I have worked hard to improve the health of thousands of people like you.

Over the last 20 years as a Registered Dietitian, I have heard countless stories like Ruth's. From those who suffer severe joint pain...

To those having a hard time controlling their blood sugar...

I have helped them get back to a normal, healthy life.

But what I found out is that most people with health issues are dealing with one thing:

Chronic Inflammation.

If you know anything about inflammation, you know that it can protect you by preventing further injury, while speeding up the healing process.

But systematic, chronic inflammation is different.

This is a low-grade inflammatory process that often attacks healthy cells in our body.

Countless studies and statistics show:

Chronic inflammation is the main factor in the development of many chronic diseases.

Diseases such as:
Diabetes

Cancer

Heart disease

Arthritis

COPD

Dementia

Parkinson's Disease

Alzheimer's Disease

And many more.
And no matter how well you eat…

Or how much exercise you get…

Chronic inflammation may not go down—so you're always fighting an uphill battle to save your health.

If you find that your joints are so sore you can't do your normal activities…

The pain impacts your mood and energy levels…

Or you have fluctuations in your inflammation levels causing aches, pain, and cramping…

If you're tired of searching for answers that don't work...

And you don't want to add another medication to your long list of remedies…

Then this all-natural solution may be for you.

Because the real cause of your issues is:

The Inability To Shut Down The Inflammatory
Process Before It Becomes An Issue


When this one molecule is present...

Chronic inflammation continues to rise—leading to more damage to healthy tissues.

There are many contributing factors to why inflammation continues to harm your health. Those factors include:
A diet high in sugar, processed foods, and trans-fats

Lack of exercise

Stress

Excessive alcohol intake
This is why changing your lifestyle is so important...

Because changing your lifestyle might decrease inflammation, and lower your health risk.

But:

No matter how hard you try, it's impossible to eat healthy all the time.

So changing everything may not seem to help.

And even if you DID change your diet, you start to exercise, and you manage your stress…

You may still have high inflammation levels. The reason?

You're not tackling the one main factor that spikes inflammation. That factor is:

The Often Targeted, Ever Elusive, Hard-To-Control "Holy
Grail" To Out-Of-Control Inflammation:

NF-kB


This molecule plays a major role in inflammation and chronic diseases.

NF-kB travels to the center of your cell and stimulates inflammatory pathways. This increases inflammation and continues the assault on your health.

And when inflammation is everywhere…it impacts every system and cell in your body.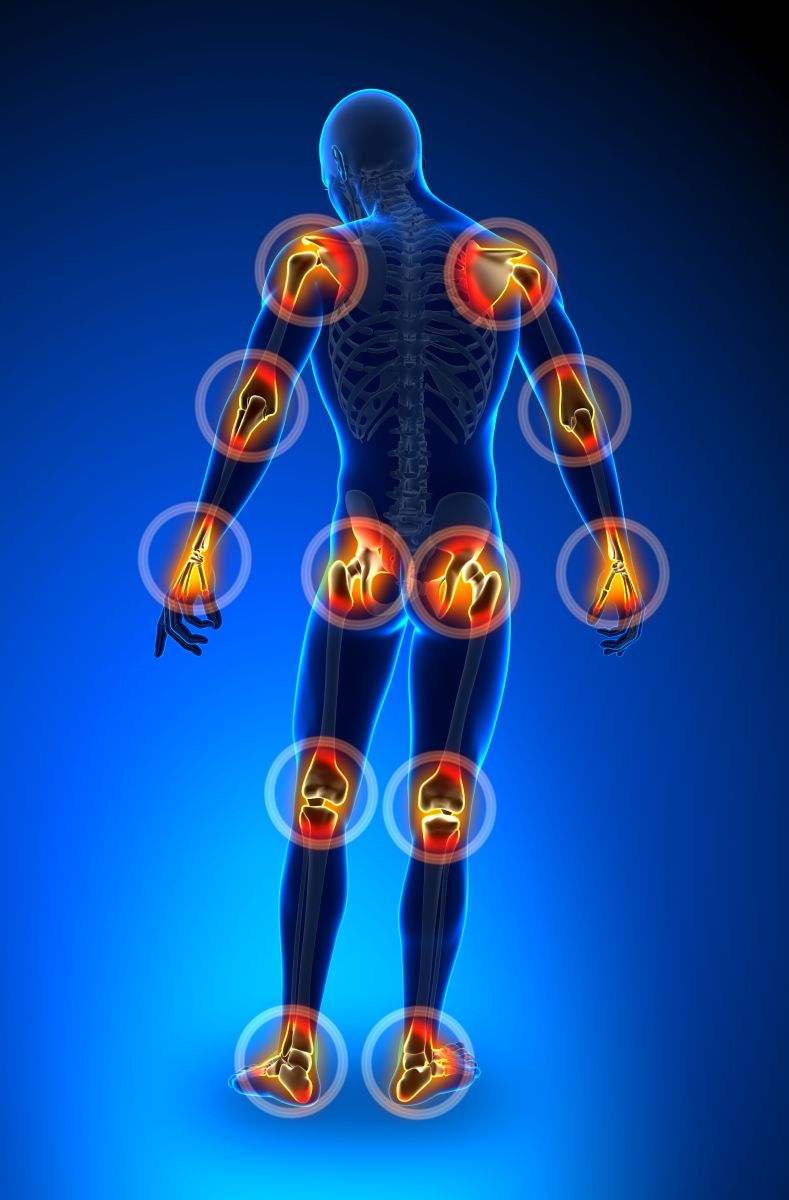 At the cellular level…chronic inflammation damages your DNA…

Causes internal scarring…

And leads to the death of healthy tissue.

When there is damage at the cellular level…it often turns into problems in your body

You may have more pain and stiffness in your joints…

A harder time controlling your blood sugar, often leading to pre-diabetes or diabetes…

Cholesterol that changes size and shape, and damages your arteries…

Impaired cell response, often leading to tumor development and cancer.

Even your weight loss slows due to inflamed fat cells that lock in fat, and prevent you from losing weight.

Your doctor may tell you to take over-the-counter pain medications to reduce inflammation and pain...

But overusing these medications may damage your liver and impair the function.

You may feel you're in a lose-lose situation.

What can you do to reduce the impact of NF-kB and lower inflammation?

You need:

Turmeric.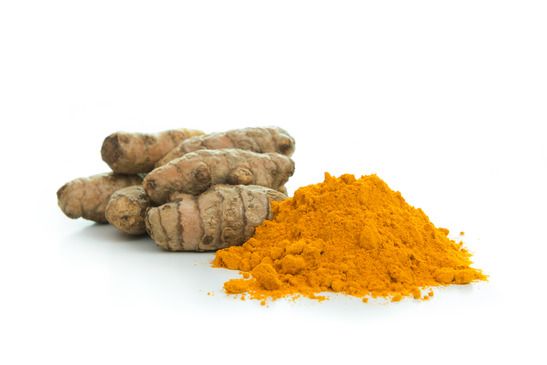 This 4,000 year-old spice and a staple in Ayurvedic medicine, may add some amazing benefits to your health.

Studies show, this ancient spice may lower inflammation by blocking NF-kB in the body.

But:

Not all Turmeric is the same. Most Turmeric powder and supplements are created from only the root of the plant...

...which keeps 100 other compounds from improving your health...

Strengthening your immune system...

And reducing inflammation.

But there's a BIG, glaring problem:

Turmeric isn't absorbed very well by your body. You need plenty of fat, leading to weight gain...

Or a lot of pepper to increase absorption.

This is one reason why traditional dishes use coconut milk as a base—to make it easier for you to absorb Turmeric.

To make matters worse… Turmeric is metabolized in just minutes after digestion...

And that means most of the Turmeric often leaves your body without a trace of benefits.

With this information, we went to work figuring out a way to: 1) make our Turmeric more absorbable…
...and 2) allowing for the safe travel of Turmeric through the harsh stomach environment...

To reach our intestines where, studies show, it's easier to absorb Turmeric than it is from your blood.

So before you take your next dose of Turmeric, be sure it contains:

The 3-Step Turmeric Absorbability Process


Due to the low bioavailability, our job was to find a different way to make it easier to absorb Turmeric.

So we started with the basics:

We included:

Absorption Rule #1: Black Pepper Extract.


Black pepper extract contains one of the most powerful absorption components.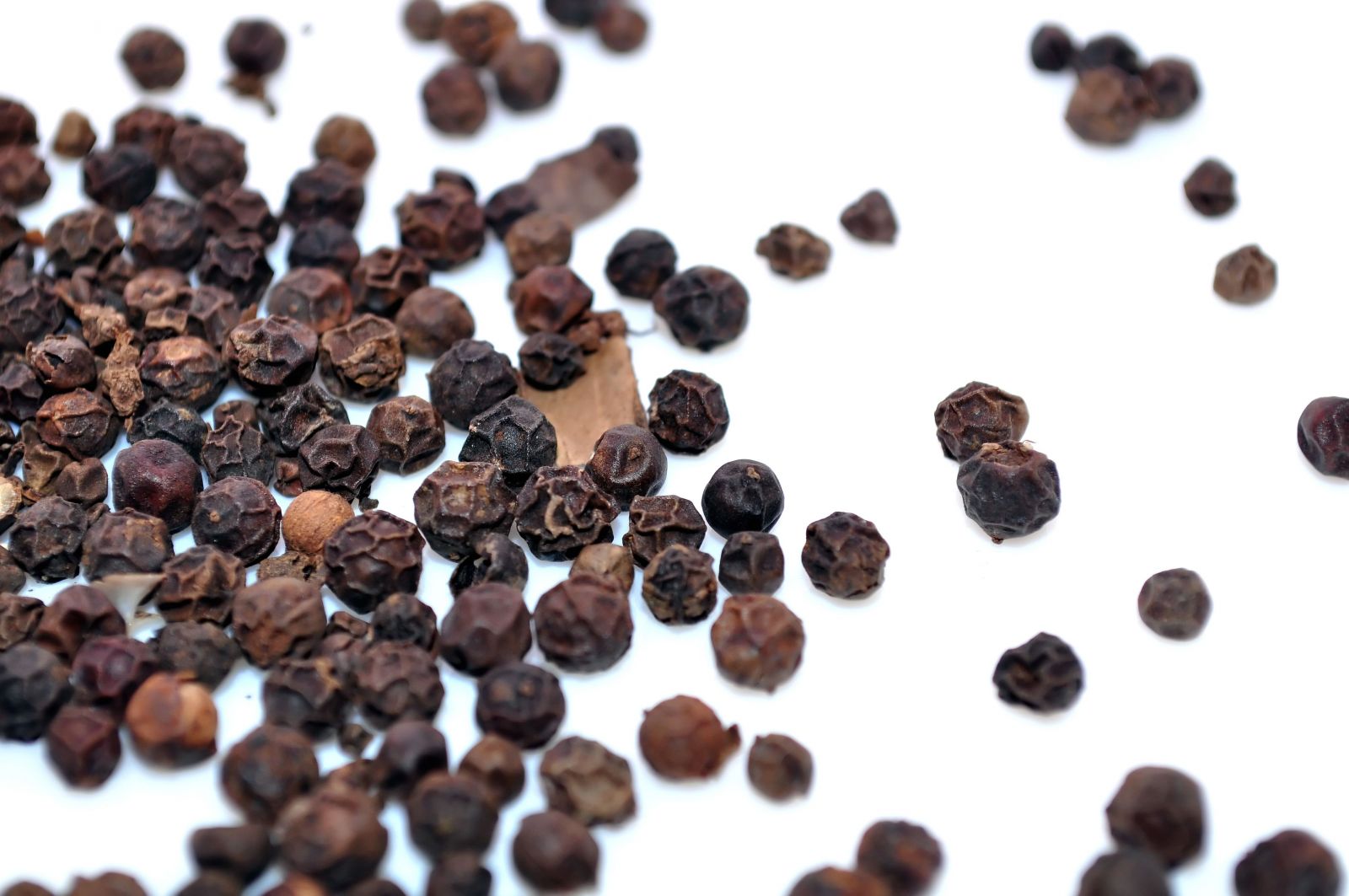 Piperine, a component of black pepper, may increase the absorption of Turmeric by 2,000%!

But other products offer the same thing…with mixed results.

Even though we knew black pepper extract would increase absorption...

We also wanted to make it easier on your stomach.

So we went a step further—to increase the bioavailability of our organic Turmeric.

We also added:

Absorption Rule #2: Ginger: The Second Cousin To Turmeric—And As Powerful!


Turmeric and Ginger both have a long history in Ayurvedic medicine. Both have nutrients that can improve our health…

And the ability to reduce inflammation levels.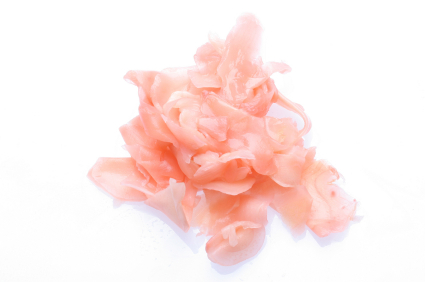 Both spices come from part of the stem…and both contain the volatile oil zingiberene…

Although Ginger and Turmeric work the same way...

Ginger improves digestion, making it easier to break down Turmeric, and absorb it in your body.

Ginger contains powerful compounds, such as shogaols and gingerols, that support better digestion…

Scavenges free radicals that may lead to inflammation…

Blocks NF-kB cells in your body, which might lower inflammation, and prevent damage...

And increases the absorbability of Turmeric across the intestinal lining.

So not only did we increase absorption of Turmeric by 2,000% with Piperine…

We added Ginger to support healthy digestion and help lower inflammation…

We also increased the bioavailability of both Ginger and Turmeric by giving it:

Absorption Rule #3: A "Fermentation" Bath—To Unlock Nutrients Stored In Turmeric And Ginger


In order to make the nutrients more "available" for your body to use…

We used a special fermentation process--to unlock powerful nutrients from Ginger and Turmeric.

Using the bacteria, Lactobacillus Acidophilus, we've discovered a way to break down the plant fiber and allow for better digestion...

And a higher ability to absorb the compounds from Turmeric and Ginger.

This means the anti-inflammatory compounds in Ginger and Turmeric can get to work lowering NF-kB molecules...

Destroying free radicals...

And lowering systematic inflammation throughout your entire body. Most Turmeric products aren't absorbed by your body, and may be ineffective in your body.

You may be sending most of the Turmeric from your body—before it's able to improve anything in your body.

And for this reason, I want to introduce you to:

JayLab Pro

Fermented Turmeric Formula

Powered By Fermented Organic Turmeric, Ginger, And Black Pepper Extract!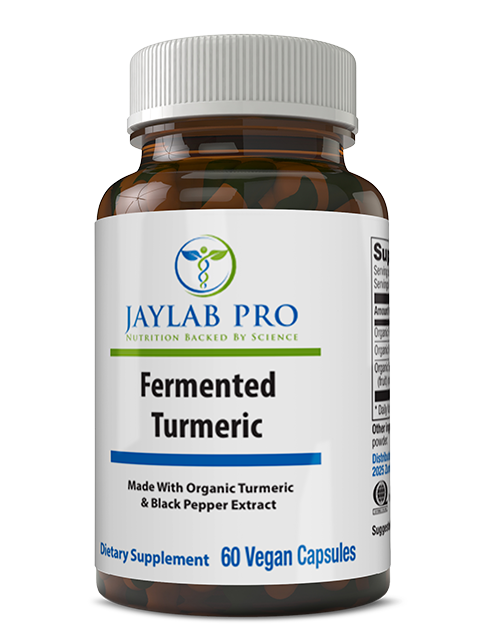 With our Fermented Turmeric, you may:

Better support a healthy inflammatory response by your body

Increase your antioxidant protection

Helps promote stronger connective and soft tissue health.

Support better cellular health and full-body cellular homeostasis
JayLab Pro Fermented Turmeric contains the #1 bio-active compound, curcumin--to support better health.

Curcumin has long been a sought-after compound due its antioxidant abilities. It increases your antioxidant status...

Neutralizes free radicals...

And increases glutathione levels in your body.

This allows your body to neutralize free radicals--so you can protect your health.

By using JayLab Pro Fermented Turmeric, you may:
Support a healthier inflammatory response

Reduce the risk for chronic diseases

Kick yourself out of a constant state of inflammation…
Plus, you may:

* Ease joint pain, making you move without aches and pains throughout the day…
* Improve your appetite and blood sugar control…
* Improve weight loss by allowing your body to use the hormones it has at its disposal.

Consumer Warning: Not All Turmeric Products Work The Same--Or Contain What We Have In Our Product.

In each serving of Fermented Turmeric, you're going to get:
700 mg of Fermented Turmeric for easier absorption

100 mg of Fermented Ginger for improved digestion and less inflammation

1 mg Black Pepper to increase the bioavailability of our Turmeric by 2,000%

Convenient vegan capsules for ease of use and to support a vegan lifestyle

A unique fermentation process to break down fibers--making it easier to cross the intestines

Soy-Free and Dairy-Free

DOUBLE Verified Gluten-Free.

QAI Certified Organic

Non-GMO
Our Fermented Turmeric, with Curcumin, may:

Target NF-kB factors— Curcumin blocks NF-kB molecules--improving inflammation, immunity, and cell survival.

Activate The "Kill Switch"--Inhibiting NF-kB activates the "kill switch" on "sick" cells.

Prevent "Haywire" Cells—Curcumin changes the expression of cells--preventing "haywire" cells from forming.

Boost The Production Of Anti-Inflammatory Molecules—specific molecules increase the inflammatory response. The more you have, the more out-of-control your inflammation is. Curcumin may block the pathways and increase anti-inflammatory activity.

Stop The Activity of Cancer-Promoting Enzymes—there are 4 enzymes linked to cancer. Curcumin may reduce them and protect your body from high inflammation and cancer.

Prevent Adhesion Molecules—there are specific molecules that adhere to cells, causing diseases. Curcumin may prevent adhesion molecules from forming. which reduces disease risk.

"Clean" Diseased Cells—all cells contain pathways that can lead to "cellular suicide." But sometimes this function doesn't work, leading to degenerative and autoimmune diseases. Curcumin may act on these pathways, stimulating cell death and cleanup.

Here are just a few of our happy customers who consume our Fermented Turmeric daily.


Call now, or order online below to get our Fermented Turmeric shipped straight to your door.

And take advantage of our SmartShip program--so you never run out and you get the lowest price each month.





Our Fermented Turmeric product is available only through JayLab Pro Nutrition. Our company has helped thousands of people live healthy, more energetic lives.

Not only are you going to get our Fermented Turmeric product at an unbelievable price…

You're also going to be able to test-drive it for the next 30 days for FREE—thanks to our:

Infamous 60-Day Money Back Guarantee.


If you find our Fermented Turmeric doesn't work as promised in the next 60 days, contact our team for a full refund.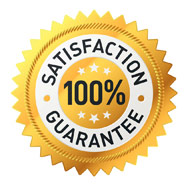 So…you're giving our brand-new Fermented Turmeric product a try for FREE for the next 60 days.

And I will send your refund in a matter of days. No questions asked…no hassles…no fine print.

This is your chance to try our Fermented Turmeric, powered by Ginger and black pepper extract...

And make us prove to you this product is worth every penny you've invested.

And when you see the results like:
Less joint pain

Better appetite control

Improved digestion

A stronger immune system

A stronger memory and better concentration
Then you can decide if you want to continue with this amazing product. To place your order, call our toll-free number 1-888-9GETPRO (1-888-943-8776) anytime Monday thru Friday from 8am to 9pm EST.

Your quality of life, and your results depend on the action you take right now. Make every day count.


Yes! Send Me My Order Of JayLab Pro Fermented Turmeric TODAY So I Can Control Inflammation, Boost My Immune System, and Soothe Sore Joints.

3-Step Enhanced Absorption Process To Lower Inflammation
Fermented Turmeric 1 Bottle
Special Price:
$44.95 Per Bottle
You save $0.00
Add to Cart
Fermented Turmeric 6 Bottles
Special Price:
$39.95 Per Bottle
You save $30.00
Add to Cart
Fermented Turmeric 3 Bottles
Special Price:
$42.32 Per Bottle
You save $7.90
Add to Cart
Free Shipping for all smart ship USA and Canada orders, regardless of order size!

Most orders are shipped directly from our warehouse within 12-24 hrs (during business days) for your convenience and maximum efficiency.

Your product will arrive within 3 to 6 Business Days.

We offer Expedited Shipping options that you can choose from when checking out.


International orders are shipped via USPS and should arrive within 12-14 business days from the day it is shipped.

Due to various Customs policies, we cannot guarantee delivery for any orders outside of the United States, especially for orders of more than a 90 day supply of a specific product. Additionally, any duties and customs fees that may be due upon delivery are the responsibility of the customer. Each country has different laws and regulations regarding the purchase of products from other countries. You are responsible for making sure that buying nutritional supplements from the United States is allowed.



Returns Information:
We offer a 60 day 100% Satisfaction guarantee or your money back. Please contact us for return requests.
A Few Of The Reasons Why You Should Buy From Us:
We use a national fulfillment center to ship your order. We have partnered with United Fulfillment Solutions for all order fulfillment and have our products strategically placed in warehouses across the United States. That means you will be receiving your wonderful products by one of the most reliable online retailers in the business.


Secure Encrypted Ordering available


Lowest pricing available online


Courteous, knowledgeable and professional support


Thousands of satisfied customers


Quality scientifically backed ingredients. You will love our products


100% Satisfaction Money back guarantee.


All items in stock & ready to ship

All of our Jaylab Pro products are made from all scientifically backed ingredients. You can read our ingredients without the use of a dictionary.
Every raw material ingredient goes through a series of quality control tests before it is even accepted into inventory Those same raw materials are held in temperature- and climate-controlled warehouses to ensure maximum potency.
Our products go through High Performance Liquid Chromatography (HPLC) testing to guarantee what we say is in the bottle is truly in the bottle and that it delivers the desired result
For powder blending, only V-blender and Ribbon Blender systems are used for thorough mixing and nitrogen flushing, assuring consistency and product integrity.
The water system that feeds the manufacturing environment includes reverse osmosis, micron filtering and de-ionization – all providing the cleanest de-ionized water for total product stability
The bottom line is we love our customers, and our customers love our products!
Watch This Video and Discover Why You Should Buy From Us!